Rolling Jump 1.4 testers and translators needed
Posted on 04:29 PM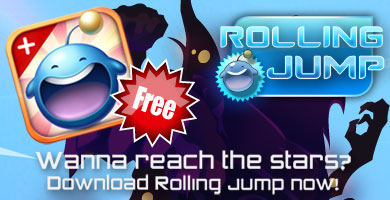 I'm working on my game Rolling Jump released in 2011.
You can download the old version here: http://bit.ly/rolling-jump
But next week the 1.4 version will be available on the app store with new features, optimizations, etc.

I decided to improve my game but I need your help to translate the game in more languages.
Please send me an email: contact [at] benoitfreslon [dot] com
Thank you all.