EnigmBox: Finalist of the European Indie Game Days awards (EIGD), category: Originality
Posted on 10:16 AM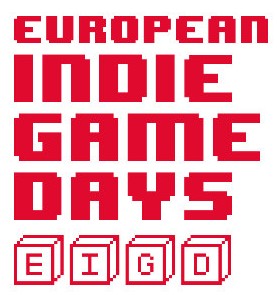 The EIGD was on the 24th and 25th of October in Montreuil, France, near to Paris. Here the website: http://www.eigd.org/.
Unfortunately I couldn't assist to the EIGD meetings but I'm sure it was very interesting.
Here the category lists:
The Student Awards – a category exclusively for vocational school students. We hope to find a crazy pearl!
Originality Award – For the most original in terms of gameplay, the theme or narrative European game
The Innovation Award – For the most innovative gaming technology or use of technology.
The Price of Artistic Consistency – For the game which the graphic is more consistent, but also the most original!
And the Grand Prize will be selected from the winners of the previous categories.
Enigmbox was finalist of the EIGD awards, category Originality.

There was 5 different catogories: http://www.eigd.org/en/content/eigd-awards. You can find all finalists here: http://www.snjv.org/eigd-awards-finalistes,814.html
The awards ceremony was the 24th October near to the "Le café salé" in Montreuil.
The other finalists for the originality category were: Mush from Motion Twin and Type: rider from Agat Films & Cie / Ex Nihilo.
Here the results:
SerpenteS won The Student Award
Mush

won the Award. Congrats to the Montion Twin team.

Strike Vector won the Innovation Award
Type: Rider won the price of Artistic Consistency
One Life remains

won the Grand prize, congrats guys ;).
Unfortunately EnimgBox didn't won any prize but I'm still proud to compete with big projects. A big thanks to the EIGD team ;).
See you next year.