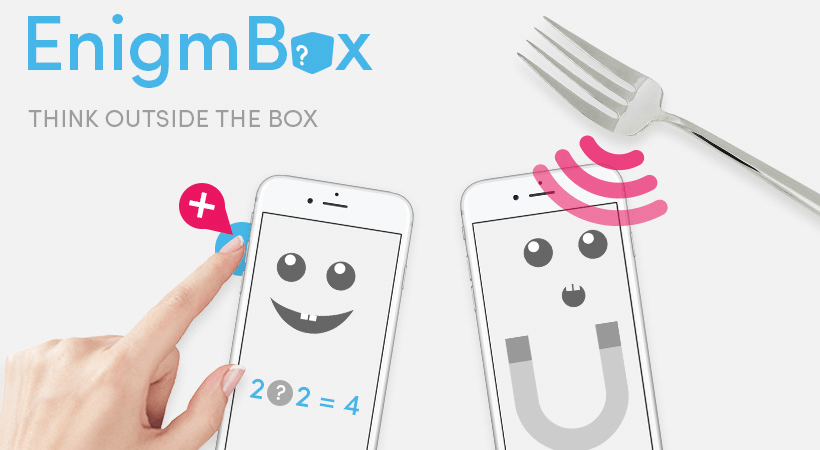 ---
Videos
The official Trailer 2018 YouTube
The introduction video [CONTAINS SPOILERS] YouTube
---
Images
download all screenshots & photos as .zip (5MB)
---
Logo & Icon
download logo files as .zip (111KB)
---
Awards & Recognition
"Winner of the Indie Prize award: Best In Show Critics Choice award" Casual Connect Asia 2016 @ Singapore, 18 May, 2016
"Winner of the Indie Prize award: Most Innovative Game award" Casual Connect Asia 2016 @ Singapore, 18 May, 2016
"Nomination for the Best Mobile Game of the year" International Mobile Gaming Awards , 02 Febuary, 2017
"Nomination for the Indie Prize award: Best Mobile Game award" Casual Connect Asia 2016 @ Singapore, 18 May, 2016
"Nomination for the Originaly Award" European Indie Game Days 2013, 25 November, 2013
"Nomination for the AdoptMyGame Award: Most Innovative award" AdoptMyGame.com awards , 15 September, 2016
---
---
Selected Articles
---
Additional Links
Facebook
Facebook page of EnigmBox facebook.com.
Twitter
Twitter page of EnigmBox twitter.com.
Instagram
Instagram page of EnigmBox twitter.com.
---
About Benoît Freslon
Boilerplate
I'm a French professional game designer and a game developer since 2006. I create independent web games and mobile games. Most of my games were awarded and played million times. I love to design and develop original games with new gameplay. I also love to experiment new game experiences.
More information
More information on Benoît Freslon, our logo & relevant media are available here.
---
---
presskit() by Rami Ismail (Vlambeer) - also thanks to these fine folks